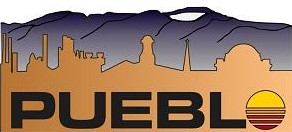 830 N Main St • Pueblo, CO 81003 • VOICE: 719-543-0002 • FAX: 719-543-0062
Publications
PRBD Chat
PRBD Chat is Pueblo Regional Building Dept's quarterly newletter. If you would like subscribe, just send your email address to prbd@prbd.com. Current and back issues can be downloaded here.
Other Publications
The Pueblo Housing Market 2011-2013. This is a detailed report on the Pueblo metro area housing market. The analysis is designed to give insight into current market trends and to draw some conclusions about where the market is likely to go in 2011-2013.
Pueblo City Building Regulations. Updated in 2012.
Developer's Handbook. Everything you need to know about working with PRBD and other interested agencies.
Beware of unlicensed contractors!.
Handy printable map showing the locations of various government agencies you may need to visit.